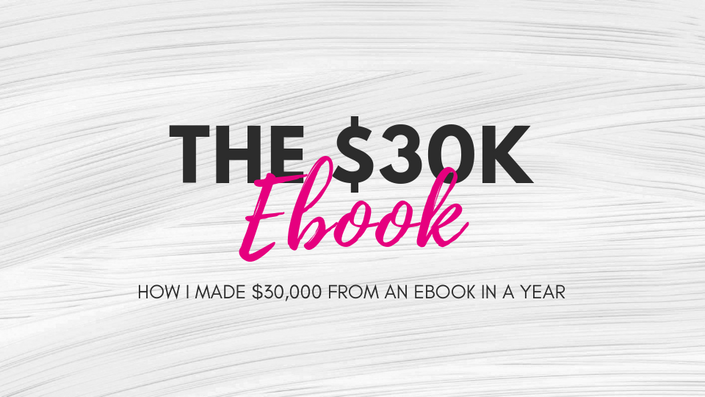 The $30k Ebook Training
How I Made $30k From One Ebook In A Year
YOU KNOW WHAT'S TOTALLY UNDERESTIMATED?


The Ebook.

Everyone harps on about courses and how profitable they are. And they are.. 😅
But technically it's the launch of the course that's profitable - if it's done right - not the course itself.
And regardless of whether it's a success or not, it still takes a lot of friggin' time to execute.
I wrote a post a few years back on how EXHAUSTED I was when I launched a new course and how I promised I'd never do that to myself again!
So instead of going down that miserable path, I focused on automating my sales for my products so I didn't kill myself off while trying to build my business.
One product in particular was my ebook - How to Make Your First Affiliate Ebook in 24 Hours
A simple, affordable, helpful strategy packaged into a 25-page digital download and then sold to the masses.
AND IN JUST OVER A YEAR I MADE $30,000 DOLLARS FROM THAT ONE EBOOK.
Say whaaaaaaaattt!!?
If you know me, you know I don't like to complicate shit. Except my dating life. 😂
No, but seriously, I still find that many people in my audience think I have a mega advanced holy-grail strategy I'm hiding from them.

I DON'T.

I'M NOT.

All I did was focus on the right things and bunched those actions together. Then proceeded to repeat over and over...
That's why I decided to create this video training called, 'The $30k Ebook,' to show you all the SIMPLE methods I used to sell my ebook and make $30,000 dollars.

So, if you want a behind-the-scenes look at how I made $30k dollars from one ebook, this is the training for you!

HERE'S WHAT YOU'LL LEARN:
The story and evolution of my $30k ebook
How I tested out my ebook idea in the beginning
The not-so-secret way I surged my sales each week
How I enlisted my audience to help me sell my ebook
Working with blogger friends to spread the word
Leveraging global events to boost my income
THIS TRAINING IS FOR YOU IF:
You have an ebook
You've been thinking about selling the ebook
You know you should sell the ebook but you're procrastinating
You want to know how to sell it but you're actually using the fact you don't know how to sell it as the reason you're procrastinating and not selling it 🤣
OR, you really just want to be nosy and find out how I made $30k from a $25 dollar ebook 😜
And for a VERY limited time I'm offering the training for only $7 instead of it's usual $97.
So you literally have NO EXCUSE not to be selling your ebook tomorrow!
Your Instructor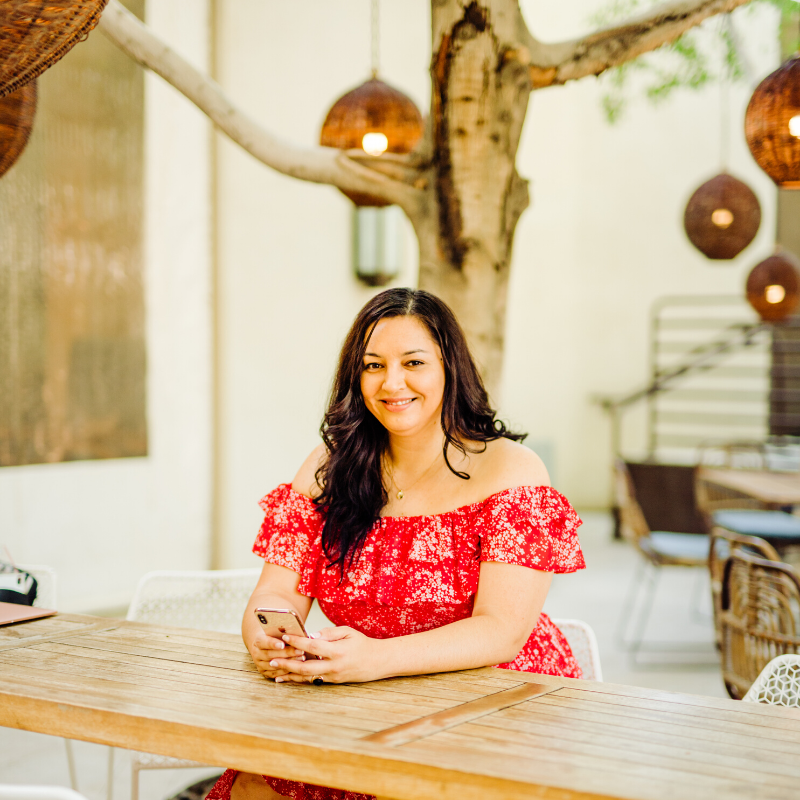 Hi there! I'm Elise McDowell, I'm a Speaker, Author, Podcaster and founder of House of Brazen. Since 2016 I've built a multiple 6-figure business with digital products and I help entrepreneurial women increase their income through mindset practices and sales strategy.

Frequently Asked Questions
When do I gain access to the workshop?
Immediately after purchase you will have access to the workshop.
How long do I have access to the course?
How does lifetime access sound? After enrolling, you have unlimited access to this course for as long as you like - across any and all devices you own.
What is your refund policy?
Because of the nature of the product, all sales on digital downloads are non-refundable. Once purchased, the product will be yours forever.