Paid by Pinterest
UPDATE: Paid by Pinterest is now permanently closed for enrolment.


If you would like to learn strategies for selling your digital products and create recurring $10,000+ months, check out my signature program The 6-Figure Society.
READY TO MAKE YOUR FIRST AFFILIATE SALE IN 24 HOURS?

Whether you're brand new to affiliate marketing or starting to learn about Pinterest, this course will help you to speed up your sales, traffic and subscribers within hours! Literally.
Sure, you could go about your strategy the slow way by relying on people to first find your blog, read the blog post you promote your affiliate links in, click on said recommended link, read the sales page and THEN click the 'buy now' button.
Or you could cut out all those steps entirely, eliminating almost all objections and 10x the likeliness of a sale or subscriber.
DON'T BE LIKE EVERYONE ELSE WINGING IT AND WASTE MORE TIME USING VAGUE AND OUTDATED STRATEGIES

Instead, get ahead of the game by using the super simple strategies laid out in this course.

In my step-by-step guide I will show you exactly how I made my first affiliate sale in less than 24 hours using Pinterest so that you can start making sales today rather than months from now.
And when I say simple, I mean SIMPLE.
It's a big call I know but if you take one look at the countless testimonials from customers who got results even faster than I did. You'll see why this no-bs, no fluff and straight to the point course is the best thing to help you increase your affiliate sales.
INTRODUCING..
PAID BY PINTEREST
The No-BS, No-Fluff Step-By-Step Course to Making Your First Affiliate Sale in 24 Hours, Tripling Your Traffic & Growing Your Email Subscribers on Pinterest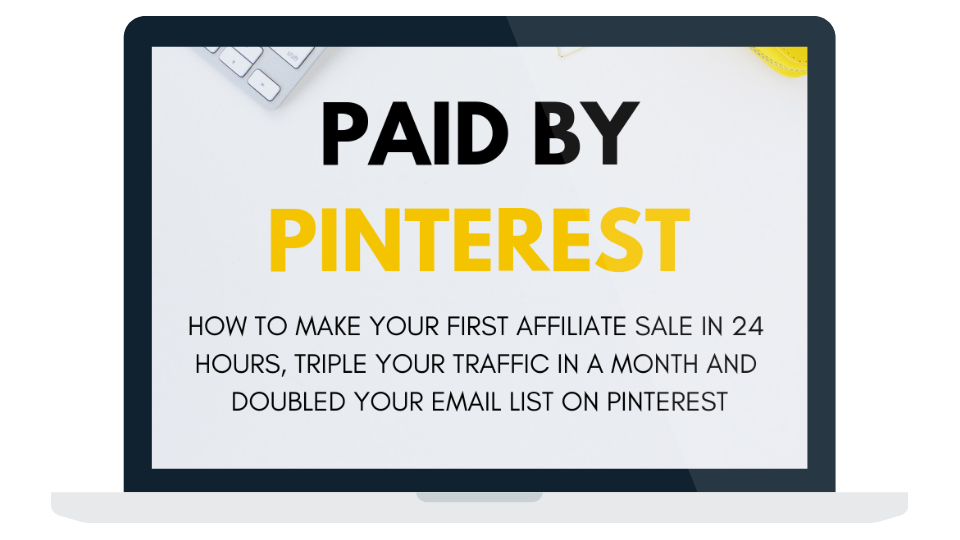 HERE'S EXACTLY WHAT YOU'LL LEARN:
>> Learn the basics you need to jumpstart your success with Affiliate Marketing and Pinterest, find an affiliate product to promote and learn where to find the best group boards to increase your affiliate sales.
>> Take my step-by-step tutorial on how I created my perfect affiliate pins from start to finish using Canva. Plus, learn what my not so "secret" strategy is to creating high-converting affiliate product pins.

>> Replicate what I did to make my pins go viral by learning the exact promotional strategy I use on Tailwind that not only makes me money on autopilot but has also tripled my income.



HERE'S EXACTLY WHAT YOU'LL GET:

My exact strategy that made my first affiliate sale in 24 hours using Pinterest
How I tripled my sales that same week using my "viral pin" strategy
The Affiliate Marketing & Pinterest basics you need to make sales
My process to creating & designing perfect pins on Canva
Why and how to leverage group boards to maximise your affiliate sales
*BONUS* A 45-minute workshop on how to increase your traffic, subscribers & sale
*BONUS* The ultimate resource for over 1000+ Pinterest group boards in all niche's

*BONUS* Free Canva templates for your Pinterest images by Social Digital Designs
*BONUS* Plus, you'll get my killer ebook $10k in 12 months (Value: $25)
BOTTOM LINE: You need a solid strategy for success. One that's proven and tested. That's exactly what I give you in my step-by-step course, How to Make Your First Affiliate Sale in 24 Hours, I lay out every single step I took so you can learn, implement and make your first affiliate sale in the next 24 hours!
Best of all, you don't even need to write blog posts to implement the strategies laid out in this course because it's all done through Pinterest. That's the amazing thing about affiliate marketing today, you're able to leverage more than just your website to generate income!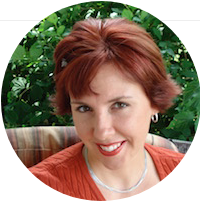 "I sit down to read my email the next day and I see three identical emails with the subject "Woot! Woot! You made a sale!" I click on the emails and read. Lo and behold, my pins led to three people purchasing the book overnight. I made $30.00 while I slept simply from posting a pin on a few boards. I was amazed! This really worked. From one Friday to the next, I'd made $90.00."

- Lisa, Heart My Life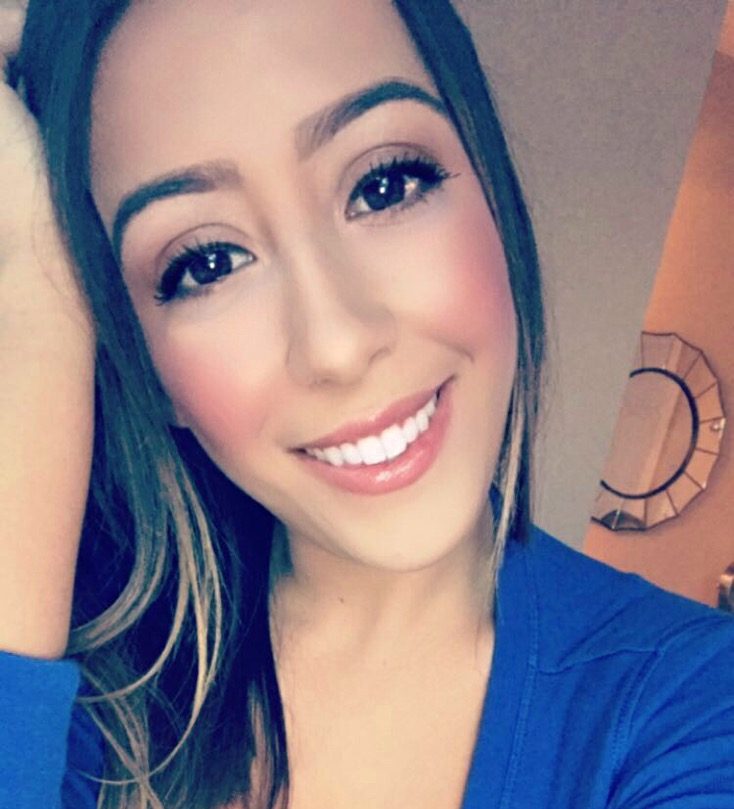 "I was skeptical about paying $25, but after doing research and discovering that some experts charge $150 – $200 for their e-books, I jumped right on it. Her simple method worked for me and I've made almost $100 just one month into blogging."
- Taylor, Right Side of Twenty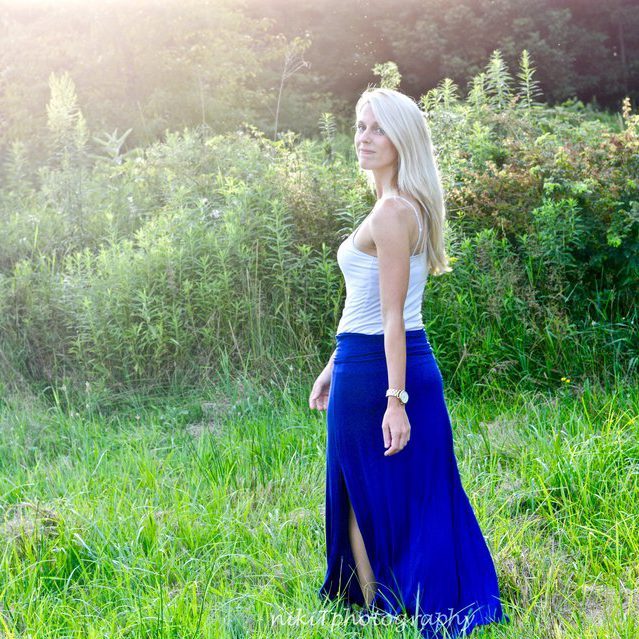 "Let me tell you: this book is the real deal! I didn't make my first sale in 24 hours… I made it in less than 12 hours!! I was shocked at how quickly the methods outlined in this book worked for me. They are simple, easy to implement, and different than all of the other ways I had already tried. Elise not only shares her tips on how to use Pinterest effectively, but also gives information regarding other websites that help with affiliate sales (some of which I did not even know about until I read this book!) The only thing I don't like about the ebook is that I didn't find it sooner!"

- Kaitlyn, The Skincare PharmD
"Before her eBook, I was making $0 in affiliate income and I couldn't figure out why. A week after I implemented her strategy, I made a $5 sale and it felt like I had hit the lotto."
- Dyana, A Debt Free Journey
WHO THIS COURSE IS FOR: This course was created for the action takers and the go-getters both in the beginner stage of their businesses. It's for those who aren't the rest-on-their-laurels type and will take the information laid out in the mini course and implement it all. It's for serious business owners and bloggers only who want a way to automate their marketing and create one stream for their affiliate income.
WHO THIS COURSE IS NOT FOR: This course is NOT for get rich quick wannabes with ridiculously high expectations looking for the "magic pill" to make millions of dollars. It's not for you if the cost of the course is too expensive. It's not for you if you're NOT a beginner. And more importantly, it's not for you if you're going to whine and complain instead of taking action and doing the work. If you are any of those, DO NOT buy this mini course.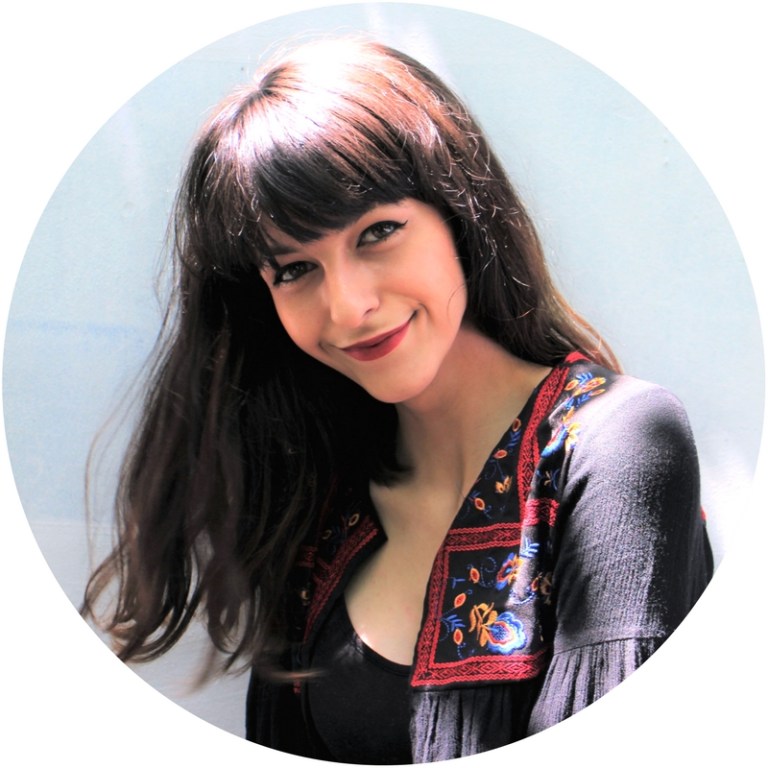 "I devoured the ebook. I took three pages worth of notes, I created a strategy of my own and I started implementing it right away. Did it take 24 hours to make my affiliate sale? No. It took about 30. But the ebook delivered on its promise and I have already made back in affiliate sales what I paid for the book (by promoting only one product so far)."
- Ana, The She Approach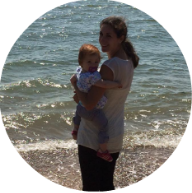 "I tried a few different methods but to be honest it wasn't until I came across the ebook by Elise that it all fell into place for me. Although I was skeptical, I couldn't believe the jump in my affiliate sales and traffic as soon as I followed her instructions to the letter. When I didn't make my first sale within 24 hours, I was a bit disappointed but within two weeks, I was making affiliate sales almost every day. I still can't believe it!"
- Gemma, Seaside Sundays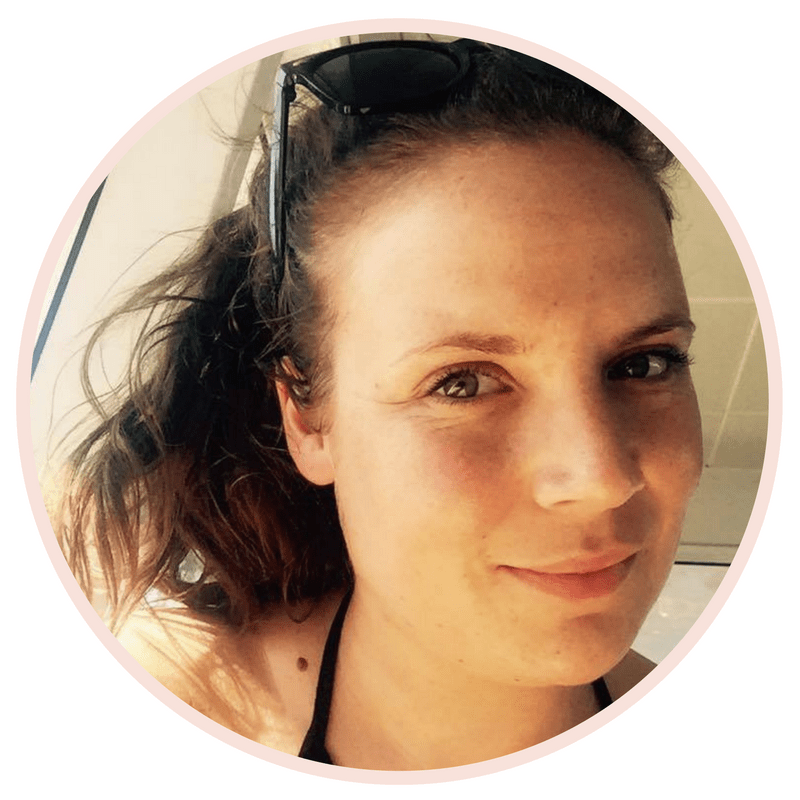 "This ebook was a real game changer for me. It taught me so much and in such a short space of time. It guides you through how to make affiliate sales in a step-by-step manner that means you can implement the advice immediately. It also taught me how to use affiliate links on Pinterest which I had no idea about before reading the eBook. And that was the biggest win for me when it came to monetising my blog."
- Dani, The Flourishing Freelancer

Frequently Asked Questions
What is your refund policy?
Because of the nature of the product, all sales on digital downloads are non-refundable. Once purchased, the product will be yours forever. So be sure this is something you want by reading the sales page thoroughly on exactly what you will get and that it's right for you.
Do I need a blog/website to be able to implement the strategies on Pinterest?
No, you don't. However, I recommend that you do because some affiliate programs do require you to have a website to apply. If you're someone looking for a "get rick quick" scheme this is not for you.
Do I need to write blog posts to implement the strategies in the ebook?
Nope! The ebook focuses on using Pinterest to promote affiliate products, not writing blog posts.
Could I just find this information for free online?
Yup, you can find pretty much everything online for free these days. If you want to spend hours, days or even weeks piecing together different and possibly outdated information, go for it! But if you want to take the shortcut and fast track your success right now, I totally recommend to invest in the course.
I live in *insert country here* does that make a difference?
Yep. You will need to find out what your countries rules and regulations are around affiliate marketing and Pinterest.
Do the strategies outlined in the ebook cater for physical products also?
I've only ever promoted digital products such as ebooks, courses and services on Pinterest so I can't answer that for you. However, I imagine the method is the same when promoting physical products.
Does this course teach you in-depth about affiliate marketing/Pinterest marketing/making money online etc..?
No, this course is on the one single strategy I used to make an affiliate sale in 24 hours.
I'm not sure whether this course is right for me/I have other questions.
No worries! If you're unsure, flick us an email over at
[email protected]
and we'll help you figure out if it's right for you.
Your Instructor
Hi there! I'm Elise McDowell, I'm a Speaker, Author, Podcaster and founder of House of Brazen. Since 2016 I've built a multiple 6-figure business with digital products and I help entrepreneurial women increase their income through mindset practices and sales strategy.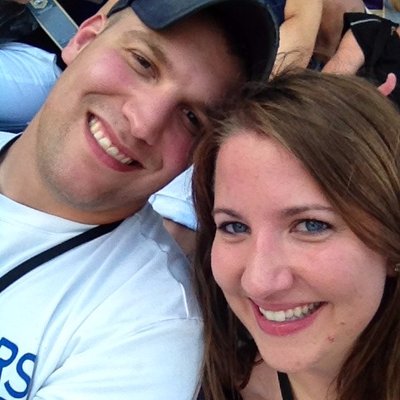 "I first got the idea of using affiliate marketing through Pinterest by reading House of Brazen's ebook. Did I really make my first affiliate sale in 24 hours? No, it took a little longer than that. It did happen though, and it was an amazing feeling!"
- Rachyl, Creating Your Finanacial Freedom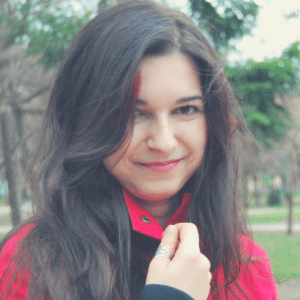 "We've made $20, so this e-book basically paid for itself, and we made a profit! And it did it all in less than 2 weeks from the purchase. It's true, our first sale didn't happen in the first 24 hours, but that's because we had to take care of some stuff that we didn't have then (knowledge, people!), but in less than 48 hours, we made our first sale! And then the next, and then the next. We're so happy!"

- Maya & Andy, Dreaming of Butterflies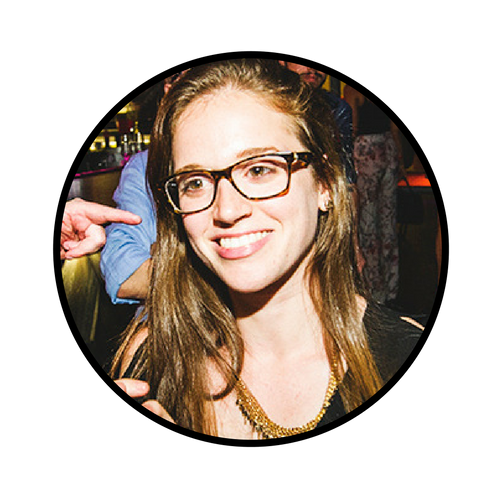 "I bought the ebook from a recommendation from a friend that it worked for her, so it should work for me, too. I was impressed so I wanted to recommend the book to other friends/family/readers. This ebook (which cost me less than one date night) does a really good job of guiding you to all the right tools and resources to help automate Pinterest."

- Eden Fried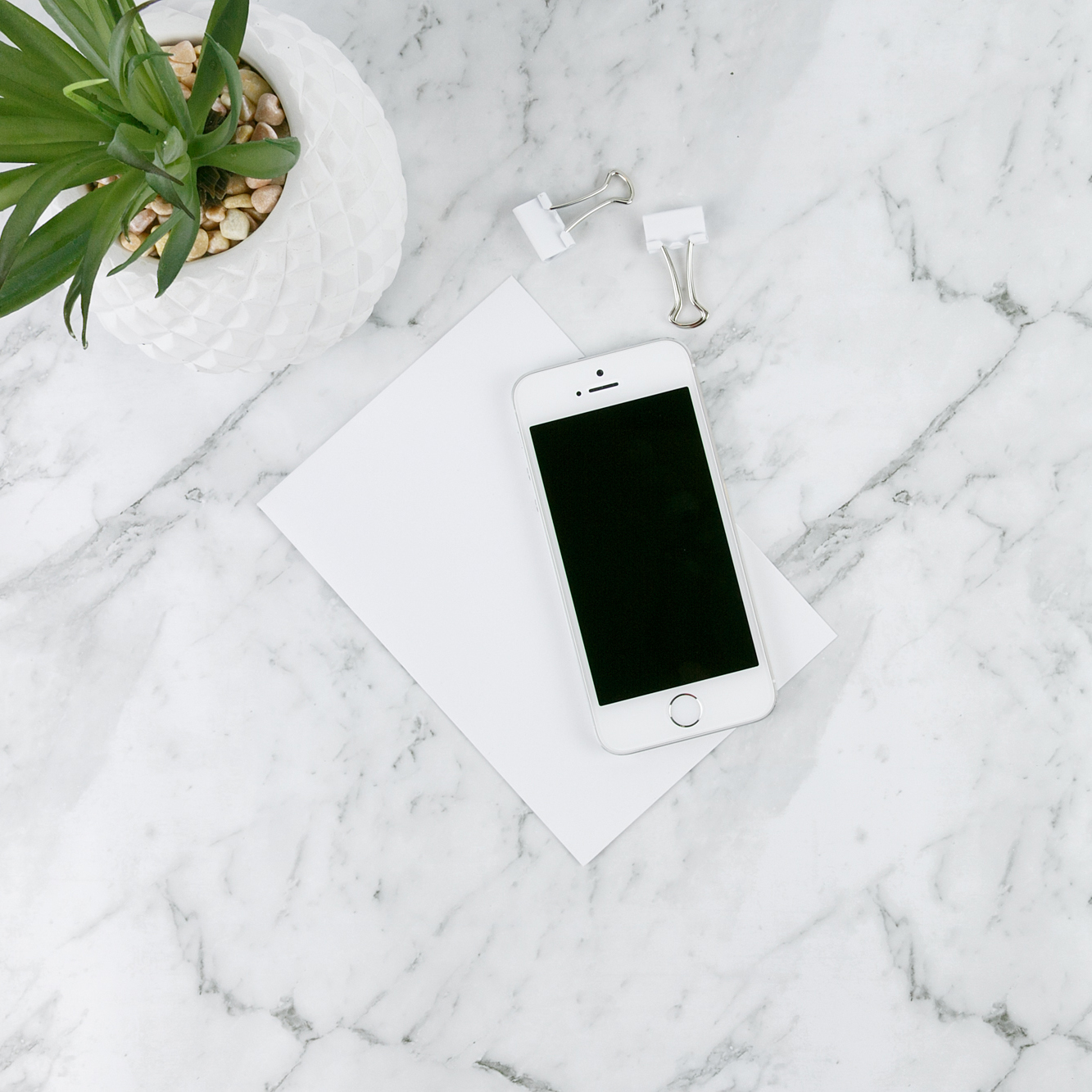 "This was an amazing investment I made. This ebook helped boost a lot of my sales and I am already seeing results for January."


- Marie, Ladies Make Money
This course is closed for enrollment.