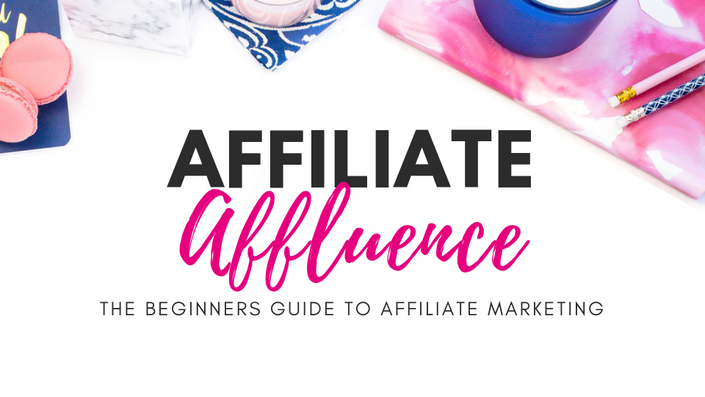 Affiliate Affluence
Learn How I Went From Making $0 to $500 in 30 Days Using Affiliate Marketing!
Think you need at least 100,000+ visitors a month to make money from affiliate marketing?


Think again!
Maybe you've already been using affiliate products with little to no sales, or maybe you've never even thought about using them because you believed you didn't have enough traffic, one thing's for sure..
If you're frustrated by the amount of money you're not making and you feel deflated when you see other bloggers and entrepreneurs making money somewhat effortlessly, you need to stop worrying (and hoping for things to magically get better) and start implementing strategic affiliate marketing in your business.
Whether you're a blogger, Mompreneur, artist, coach, designer, teacher or unicorn, you CAN make affiliate income from your blog – and a lot sooner than you think!
I started my blog in January 2016 and until May I had only monetized my blog with my own product. While that was making consistent income, I knew I could leverage my blog to be a lot more profitable if I added other monetization strategies.
In June I decided to start promoting affiliate products on my blog by creating a strategy and implementing it throughout the month.
I went from making $0 to over $500
in affiliate income in less than 30 days!
But that wasn't the best part. Oh no. The best part about it all was that after implementing my first affiliate marketing strategy on the 3rd of June, by the next morning – less than 24 hours later – I had made my first affiliate sale.
And get this, my pageviews were only sitting at 554 for the month. You didn't read that wrong, that was five hundred and fifty four pageviews for the month at that date! Not bad for a couple of minutes of work and a tiny amount of traffic.
And now? Affiliate sales are getting more and more consistent, and I doubled my earnings by the second month. Here's a screenshot from one of my affiliate platforms after my first month.
And here's a screenshot of some of my earnings from the entire month: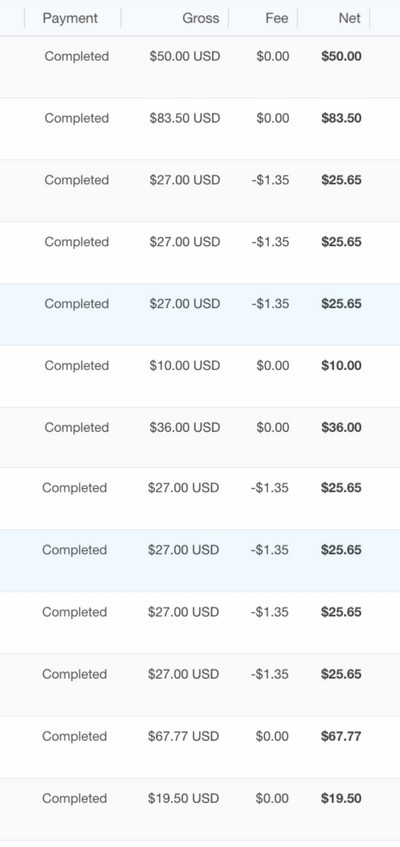 And that's inevitable if you set your blog and business up the right way, leverage the platforms you have access to and implement the strategies that are going to be profitable.

How can you get the same results?


You don't actually need to spend time building traffic for years before you can sell affiliate products. Nor do you need to be constantly "selling" and spamming the heck out of your readers. Ew. Hell, you don't even need a blog to make money from affiliate products! Say whaaaaaaaaaat???
If you want to make money with affiliate products, you need the RIGHT strategies.
Introducing...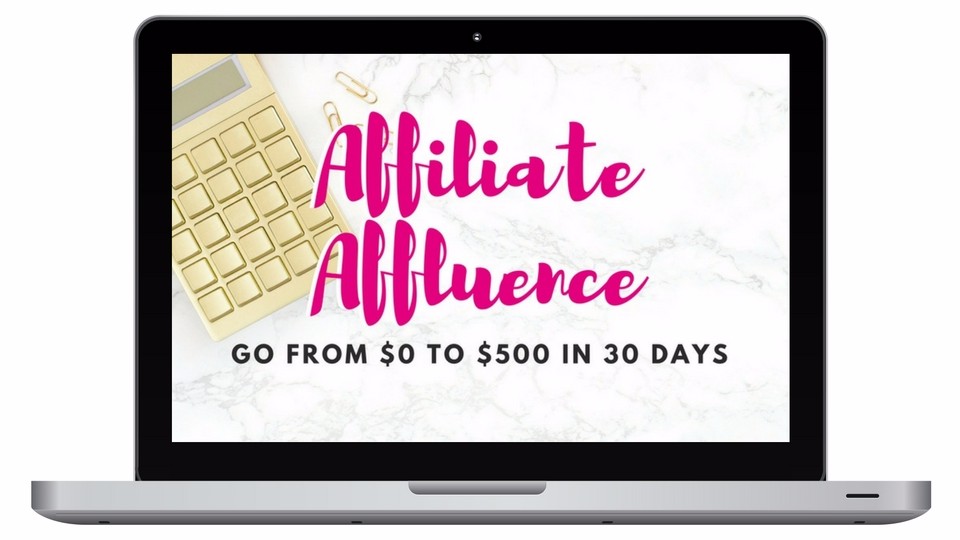 A comprehensive training guide that shows you
how to make passive income while you sleep!

In this course, I show you exactly how I made my over $500 in affiliate income in less than 30 days of adding affiliate marketing into my monetization strategy.


You'll receive..


6 training modules + 6 PDF checklists for each video + Downloadable slides & videos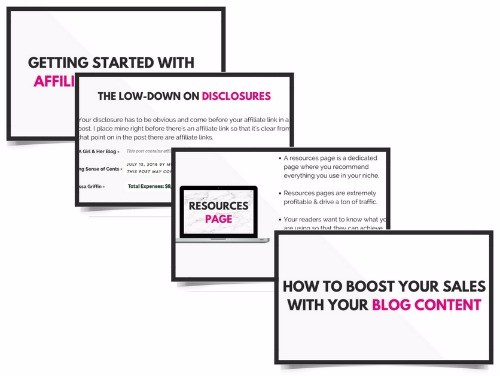 Here's What You'll Learn..


- How to boost your affiliate income with your blog content

- Utilizing the power of a tools & resources page to reel in sales

- How to make your sales go viral on Pinterest

- Using facebook ads & facebook groups to grow your income

- How to earn more money using several social media platforms

- The lowdown on how to run successful (& profitable) affiliate webinars

- Creating a free email course that makes affiliate sales on autopilot

- Where & how to get started with affiliate marketing & more!
A lot of bloggers and entrepreneurs poo-poo affiliate marketing. Their reasoning behind it varies but the usual responses are: It's a waste or time, it's too hard, I need like 2,940,587+ pageviews and more! I'm compromising my values, my followers won't be interested, or my favourite, I'm encouraging people to leave my blog!
These are wonderful excuses. But that's all they are, excuses.
Affiliate marketing can be a wonderful way to create community with your readers as well as the sellers whether you're completely new to the idea or have dabbled in it before. And if you have a clear strategy, it's not only effective but efficient in your income producing efforts.
Unfortunately, people will leave your blog. Leading them to another site or product is a natural process in content marketing and it's not going to damage your credibility, it's going to give you more. And, if you've cultivated a great relationship with your audience, they'll be back! 😉
I say this, because I know exactly how you feel. These thoughts swirled through my head before I decided to spend time on adding affiliate marketing to my monetization strategy.
But once you're on the other side, once you've got a clear strategy, and once you're promoting products that will not only help your reader thrive but reward you for helping them, it's a whole different ball game.
You'll see when you start implementing the strategies in The Affiliate Advantage course.
Your Instructor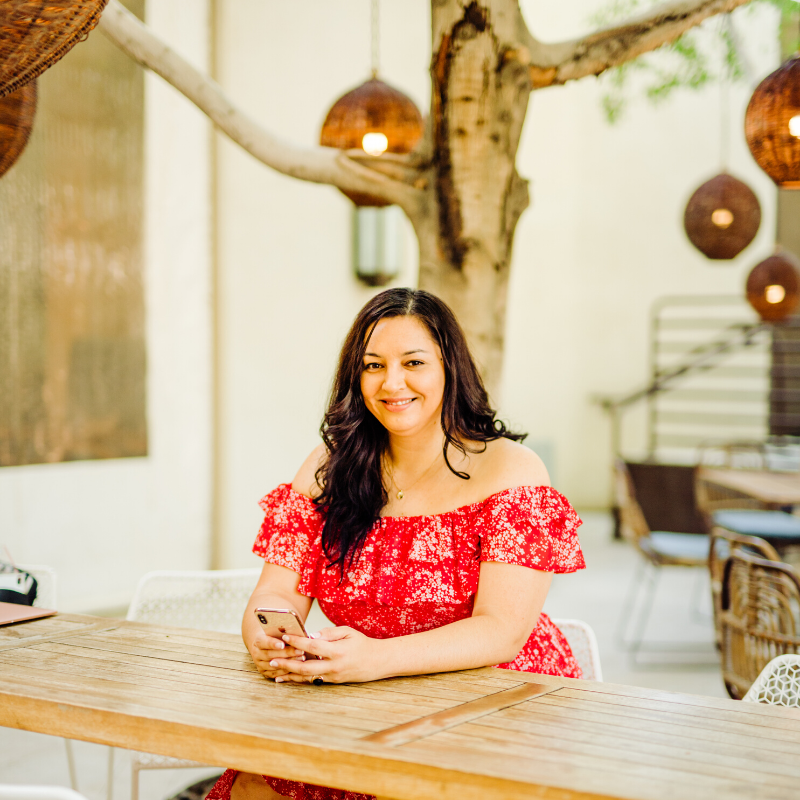 Hi there! I'm Elise McDowell, I'm a Speaker, Author, Podcaster and founder of House of Brazen. Since 2016 I've built a multiple 6-figure business with digital products and I help entrepreneurial women increase their income through mindset practices and sales strategy.

Frequently Asked Questions
When does the course start and finish?
It starts right MEOW and is a completely self-paced online course - you decide when you start and when you finish.
How long do I have access to the course?
How does lifetime access sound? After enrolling, you have unlimited access to this course for as long as you like - across any and all devices you own.
What is your refund policy?
Because of the nature of the product, there are no refunds after purchase.